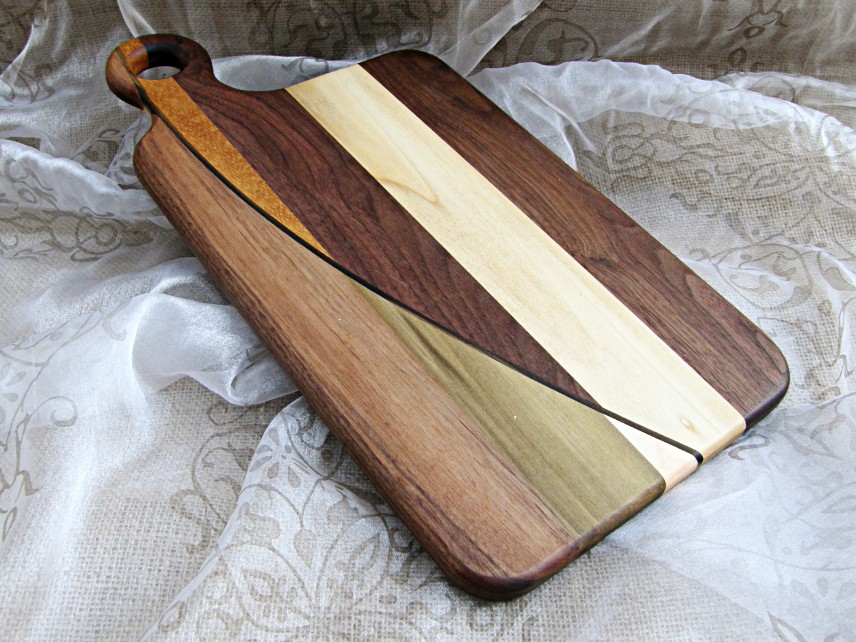 BURNT CARAMEL Chopping & Serving Board
€70.00
The
Burnt Caramel Chopping & Serving Boards
combine Maple, Walnut, Iroko & Tulip Wood to stunning effect - 450x240x20mm approx
Our Burnt Caramel Long Grain Boards are Individually Handmade, each is Unique and will differ from others in the Range - fitted with Paddle Handle for ease of lifting and hanging storage.
Use to prepare food or as a serving board to present Cheese, Bread, Charcuterie, Sushi or Fruit.

All our Boards are oiled with Antibacterial Worktop Oil
Priced from €70.00 to €75.00 depending on the Size and Pattern of each Board
The Burnt Caramel Combination is Sold Out but we do have Cafe Creme & Caramel Paddle Boards in Stock.