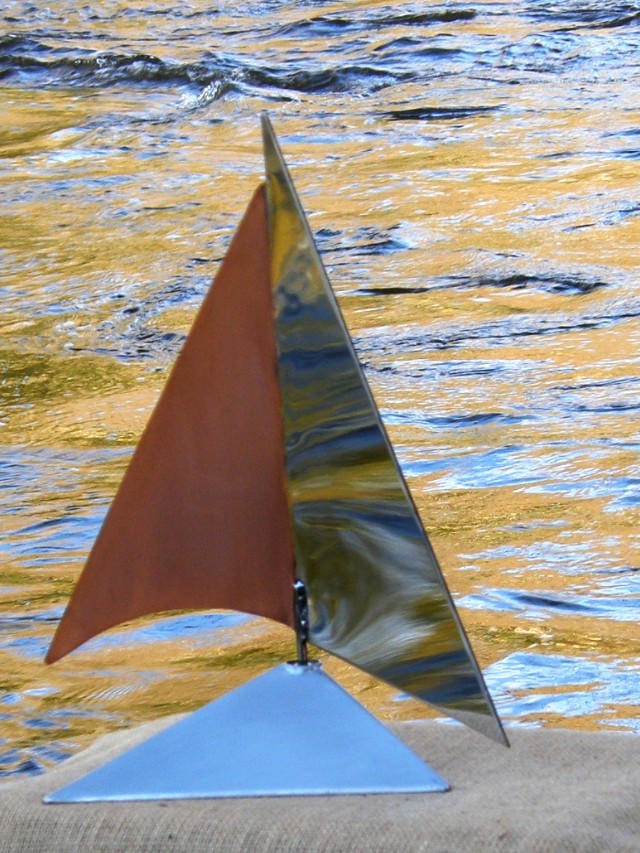 Leveche Spinning Sail
- Handmade in Brushed Copper & Stainless Steel and rotates on a Weighted Stainless Steel Base. Each Spinning Sail is cut out by hand and is unique.

The Sails will spin in the Wind when Outdoors, or make an Elegant Feature in a Chosen Room within your Home.
Overall Height 38cm x 32cm at widest point of Sail. Base measures 26x25x24cm x 7cm high
Prices range from €195.00 - to €695.00 depending on size - contact us for more details.