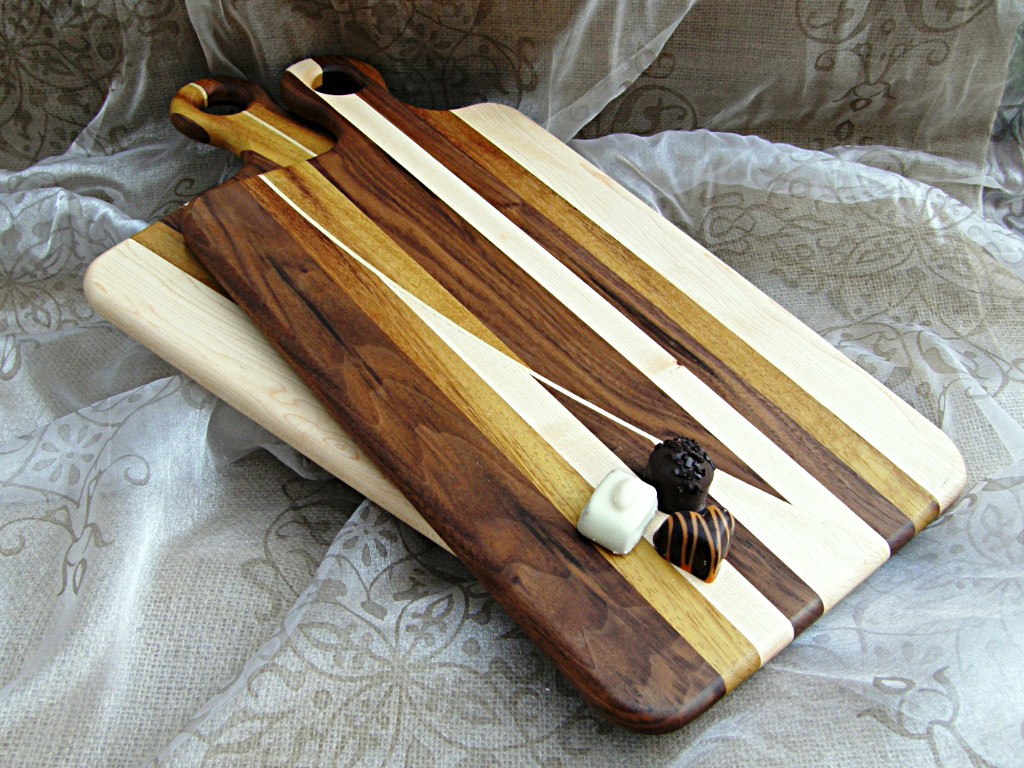 NOUGAT Chopping & Serving Board
€70.00
The
Nougat Caramel Mix Boards c
ombine
Maple, Walnut & Iroko
to stunning effect - 490x240x20mm approx - finished with Antibacterial Worktop Oil.
Our Long Grain Chopping Boards are Individually Handmade and each is unique and will differ from others in the Range, fitted with Paddle Handle for ease of lifting and hanging storage.
Use to prepare your food or as a Serving Board to present Cheese, Bread, Charcuterie, Sushi or Fruit?
Priced from €70.00 to €75.00 depending on the Size and Pattern of each Board.
The Nougat Combination is Sold Out but we do have Cafe Creme and Caramel Paddles in Stock
.