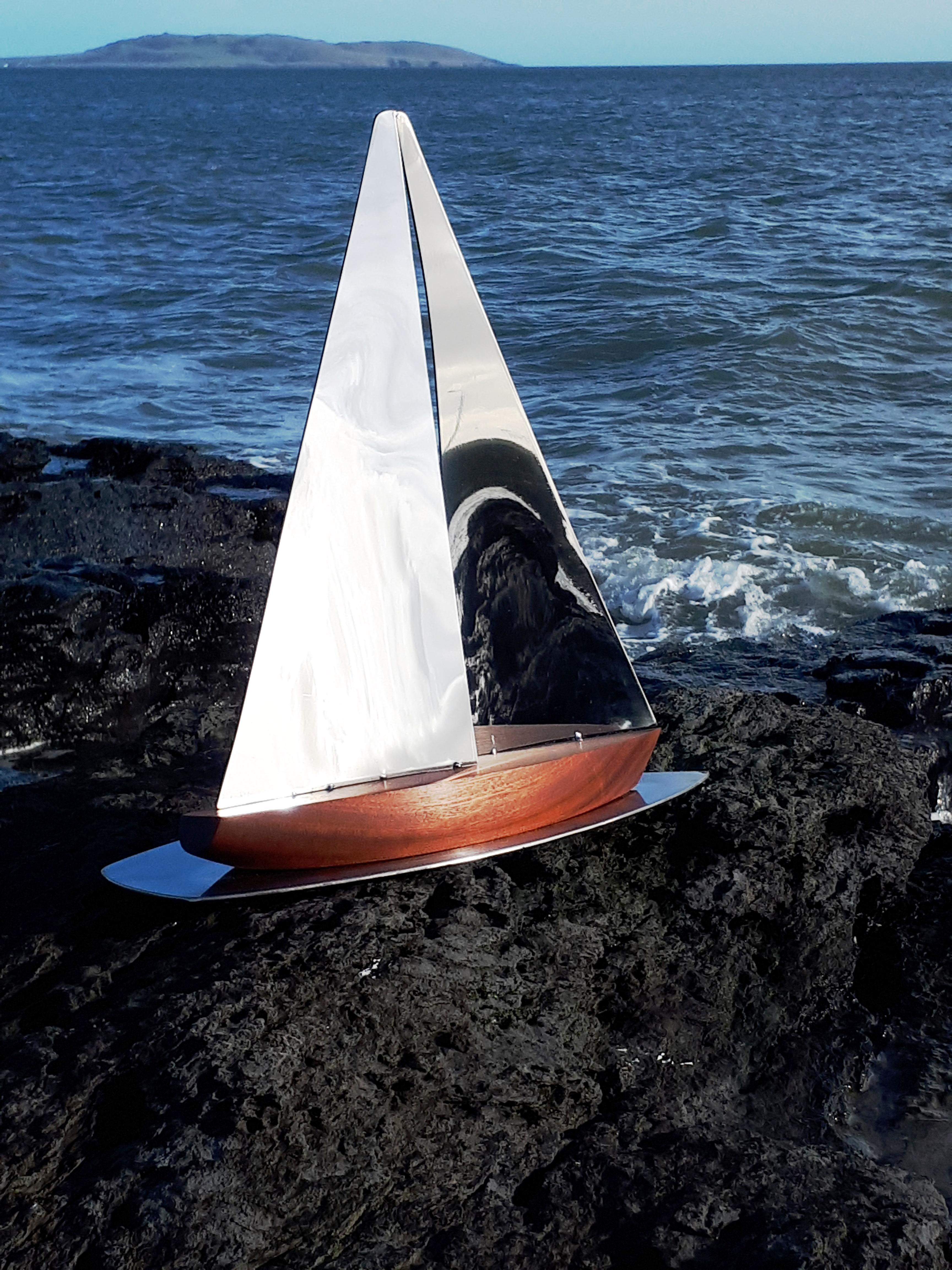 Pantoufle is a one off Yacht Model - Handmade with highly polished Stainless Steel Sails on Oiled Mahogany Hull andStainless Steel Base.

Pantoufle is Sold but variations on this design are available to order.

Pantoufle measures 420mm in height x 425mm length of base.

Variations on this Design, or a Design based on your Yacht, are available to order.