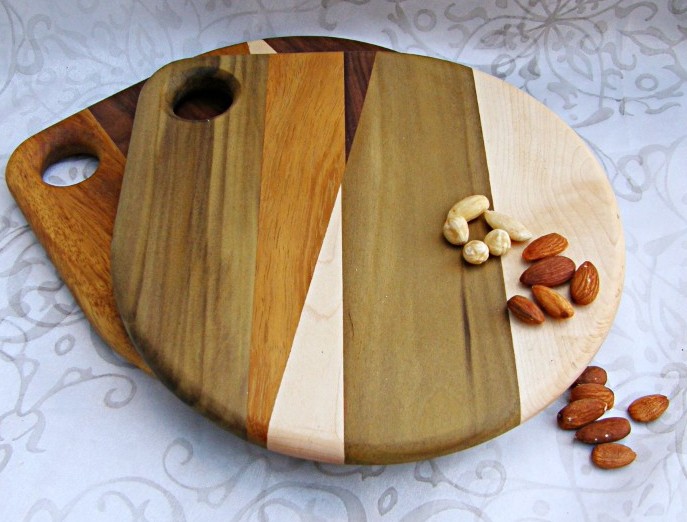 ROULADE CHEESE BOARD
€ 47.00
The Roulade
Cheese Boards
are Individually Handmade and will vary in Pattern & Timber Combinations with cut out circle handle.
Pistachio Roulade
combines Walnut, Maple, Iroko & Tulip Wood - shown on top in Image
Caramel Roulade
combines
Walnut, Maple & Iroko.
Use for Cheese, Breads, Charcuterie and Picnics - 235x255x25mm approx - finished with Antibacterial Worktop Oil.